Institute of Technology Sligo
ITSligo.ie
The challenge:
To make IT Sligo the college of first choice amongst leaving cert students in Ireland.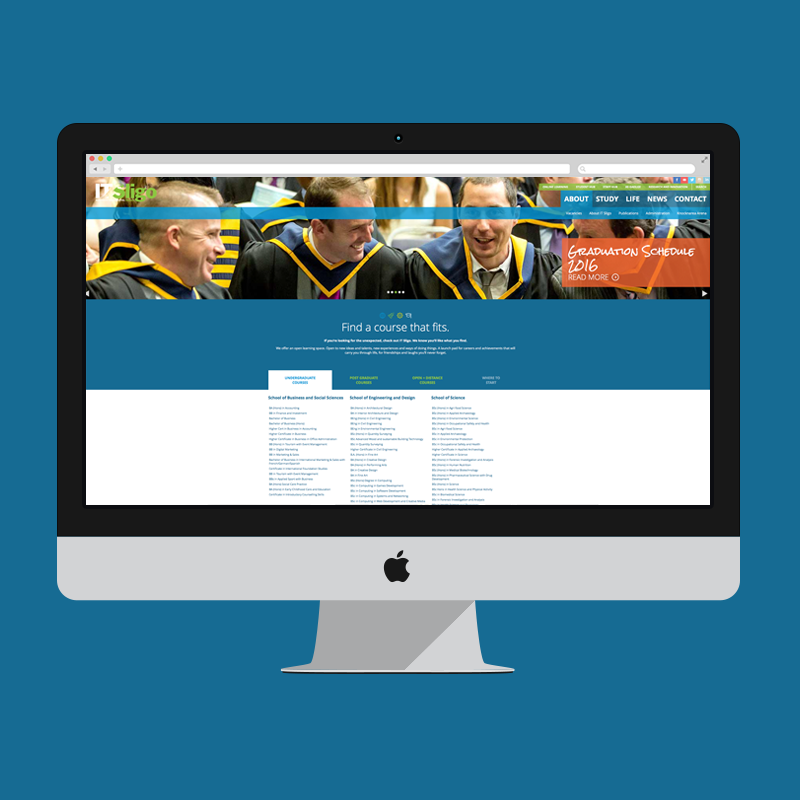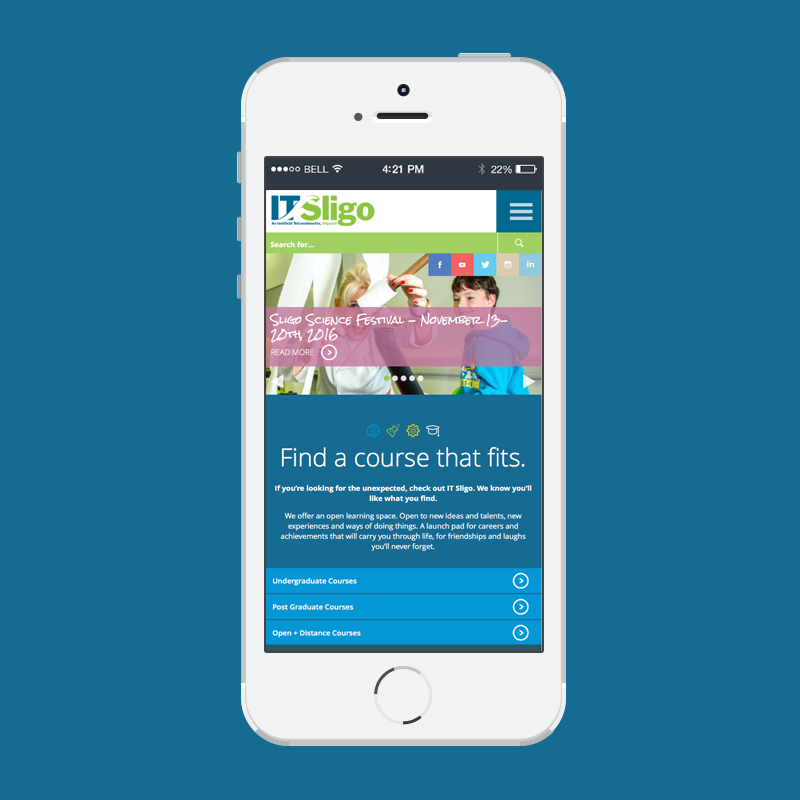 What We Did
We interviewed a number or prospective students about what makes a college their first choice and found the key factors are: academic reputation, the quality of employment that graduates experience, a campus visit, cost, location and social activities. We also learned about the apprehension that many students experience about going to college for the first time. We also found out that over 50% of students don;t know what course they'd like to do while filling out their CAO form.
We created the new ITSligo.ie website to reflect these insights by bringing lots of the key information to the fore, course listings, social activites on campus, allowed people to take a tour of the campus and embedded their social feeds.
We created the "We'll change your mind" marketing campaign that included social media, online advertising, snap chat, video content, PPC, radio promotions and outdoor advertising.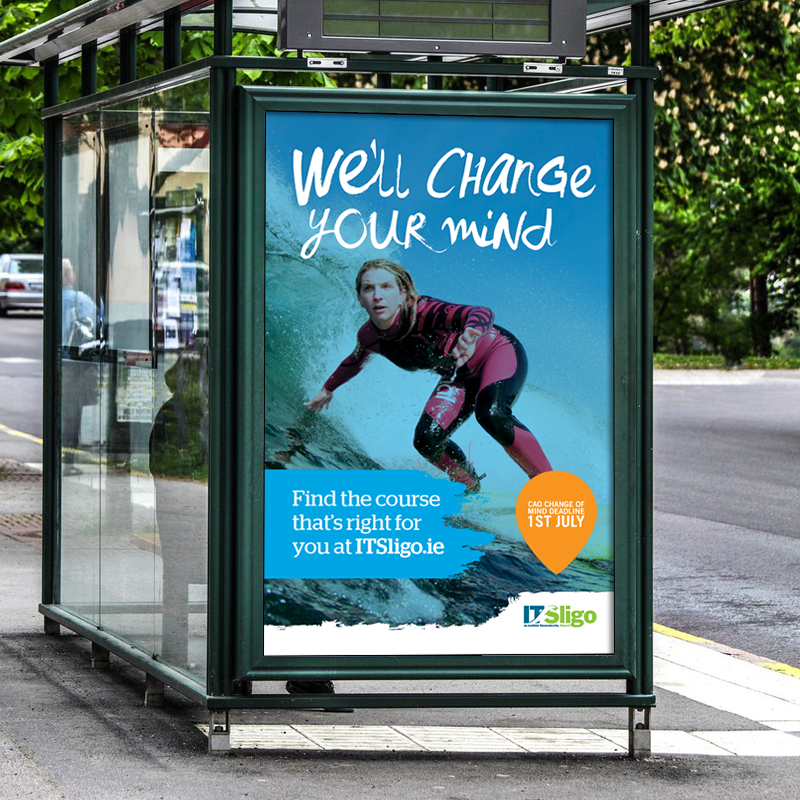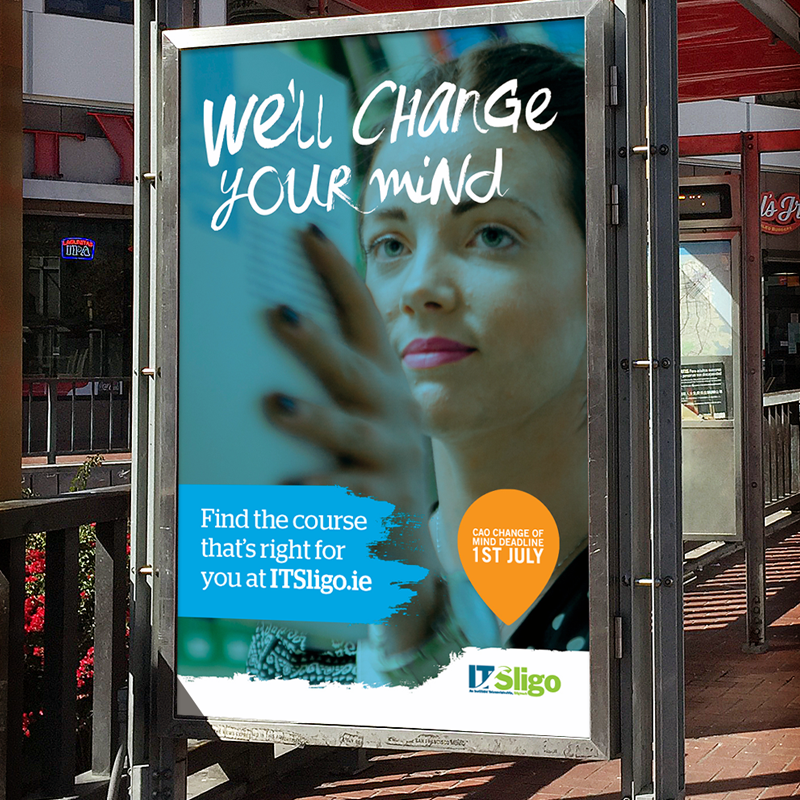 The Results:
We're glad to say that IT Sligo is fully booked up!